Welcome to Optometry at Redwood Shores
A member of
Our team of eye doctors and eye care staff are here to care for all of your vision needs. We take pride in building lasting relationships with our patients, which is why we take the time to get to know you, your vision requirements and your lifestyle needs.
Caring Optometrists in Redwood City, CA
Eyes are important indicators of overall health, and comprehensive eye care goes beyond a prescription for glasses or contact lenses. At Optometry at Redwood Shores in Redwood City, we take the time to get to know you, your eye care history, and your vision needs. Our optometrists provide the expert care, advice, options, and follow up you need whether you are a new patient or an existing one.
Great Eyewear & Eye Care in San Carlos & The San Francisco Bay Area
From our office in Redwood City, Optometry at Redwood Shores serves patients from San Mateo County and California's Bay Area. Schedule an appointment today!
Match Your Frames With Your Style !
Get ready for fun in the sun with Maui Jim sunglasses. The Maui Jim collection is here.
Learn more about how we can help with Computer Vision Syndrome (CVS) Sitting for hours in front of a computer screen stresses a child's eyes because the computer forces the child's vision system to focus and strain a lot more than any other task. This can put children at an even greater risk than adults for developing symptoms of computer vision syndrome.
With Essilor Advantage, your can will enjoy no interest financing for 6 months and up to $30 back on select Essilor brands. The promotion runs April 1 through September 30, 2017. Learn More Here.
FEATURES CONTACT LENSES
DAILIES TOTAL1® Multifocal
The newest member of the DAILIES® family utilizes innovative Precision Profile lens design and unique water gradient technology to provide seamless vision and exceptional comfort.
Purchase your Contacts at Optometry At Redwood Shores and save big!

Click here for more Acuvue Rewards Information
Focus Your Attention On These Key Areas
ADVANCED TECHNOLOGY NO AIR PUFF!
We use iCare Tonometers for easy, accurate and patient-friendly PUFF-FREE intra-ocular pressure measurement.

iCare tonometers are based on unique, patented rebound technology, in which a very light and small probe is used to make a momentary contact with the cornea. No specialized skills for its use the quick and painless measurement is barely noticed by the patient and any anesthesia or inconvenient air puffs are not needed at all. For more information on the Icare® ic100 Tonometer click here.
Optometry at Redwood Shores offers emergency services that require immediate and urgent eye care. If your eye is injured, don't try to judge the severity of it. Immediately seek the opinion of an eye doctor to lessen the risk of hurting your vision. We understand ocular emergencies can arise at any time.
Please call our office at: (650) 551-9111 for further instructions. Use your best judgment on urgency, if you feel your need to find the nearest emergency room.
Insurance Companies

Buy Now, Pay Later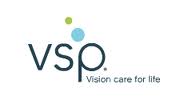 We are providers for most Insurance, We are providers for most Insurance, Aetna, Blue Cross (Anthem) Blue Shield, Cigna, Medicare, United HealthCare, Vision Service Plan, Eyemed, & MESC.
As a service to our patients, we are pleased to accept CareCredit.
CareCredit
lets you begin your procedure immediately—then pay for it over time with low monthly payments that are easy to fit into your monthly budget.
---
Q&A Dr. Mann Answers Your Eyecare Questions
Q: How do sunglasses protect your eyes against ultra-violet (UV) rays?
Looking for an Optometrist Serving San Carlos & Redwood City?
Our optometrists take the time to explain the results of your eye exam, describe your options and listen to your eye care needs. Because maintaining good eye health is an ongoing partnership, we encourage you to ask questions and share your health information, which could be vital to monitoring, diagnosing and treating potential vision problems.